To become Singapore's preferred account manager providing clients with competitive returns with minimal risk and lower downside.
We believe in constant improvement, refining and research of our strategies to keep up to date and adapt with the constant changing market environment.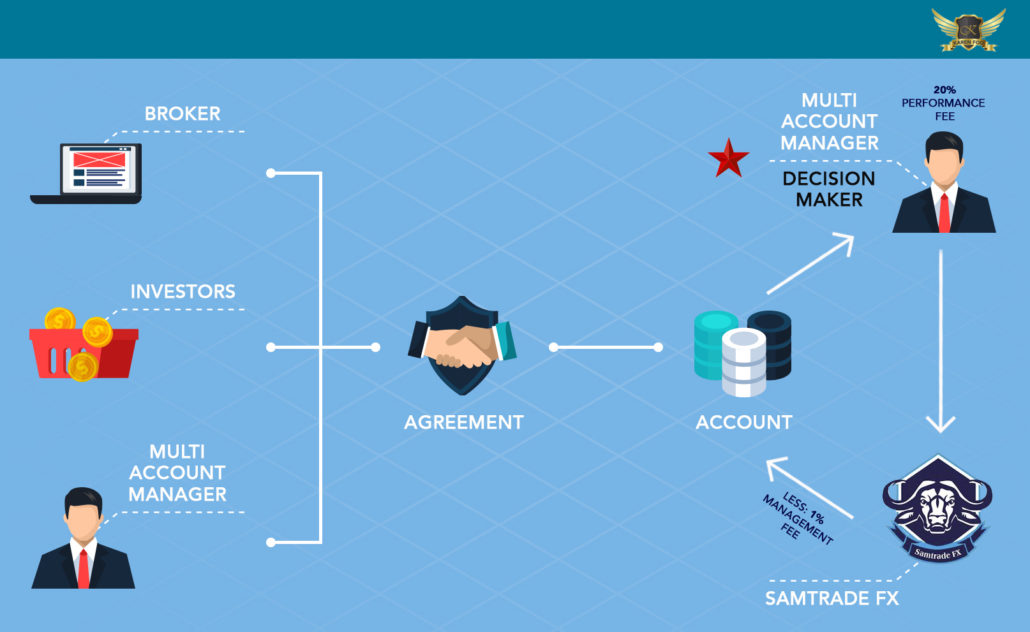 High net worth clients looking to grow their wealth
Middle class workers looking to increase their sources of income
Strategies and Methodologies
Short term active day trades lasting several hours incorporating technical analysis coupled with fundamentals & sentiment to support the trade idea
Long term trades lasting from days to a week taking into account a macro view, micro view and technical analysis to take advantage of market trends with a top-down approach analysis.
Portfolio allocated to major currency pairs, minor currency pairs and gold (Subjected to addition)
Prudent risk management strategies (Maximum 2% risk per trade) to ensure client's drawdown will not exceed 30%. In order to reduce volatility and liquidity risk, exposure will be reduced in the event of a major market moving news release.
Funds deposited into appointed trustee's custodian account via partnering broker, Samtrade FX.
Minimum Initial Investment: USD 5,000
Management fee: 1%
Performance fee: 20%